Rick Goossen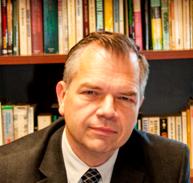 Richard (Rick) J. Goossen, Ph.D., works with Covenant Family Wealth Advisors (Vancouver & Toronto) (www.covenant.ca), as a Relationship Manager and Strategic Advisor. Covenant provides holistic counsel regarding family succession/transition strategies, will and estate planning, asset management, and philanthropic objectives.
Rick advises ultra/high net worth individuals ("UHNWIs"), family business owners and entrepreneurs. His clients and contacts range from $5 million net worth up to billion dollar family conglomerates. Rick is known among his extended contact base as having a unique skill in sourcing and building high-trust relationships in Canada, Asia and throughout the world.
In order to serve UHNWI's, Rick draws on his legal, entrepreneurial, financial and research background, to fulfill three roles at Covenant: (1) build value-oriented relationships through a vast network of high net worth entrepreneurs and family business owners; (2) deliver expert strategic advisory services and connect clients with the expertise of other team members to deliver Covenant's holistic services; and (3) provide strategic planning sessions for leading NPOs on how to build relationships with high net worth entrepreneurs and family business owners.
Rick was previously CEO of M & A Capital Corp. (www.MandACapital.com) and worked with carefully-selected companies to provide in-house legal counsel, strategic planning, business development & advisory board leadership. He has been a director, officer, advisor and shareholder of a number of companies in various businesses.
Rick has extensive experience doing business in Asia. He previously worked in Hong Kong for five years, with the largest law firm (Johnson, Stokes & Master) and a leading merchant bank (Hambro Pacific). He co-founded a property investment firm in Hong Kong that generated up to $30 million in revenue per year.
He is Director of Entrepreneurial Leadership, Transforming Business, a research and development centre at the University of Cambridge, UK (www.trans formingbusiness.net) ). Rick has also been a Visiting Scholar at Judge Business School, University of Cambridge. He is a Sessional Lecturer at Regent College (www.regent-college.edu) where he co-teaches on marketplace theology and innovation.
Rick has edited five books and authored three books related to entrepreneurship. Two of the books he authored are available in six translations. His most recent book, Entrepreneurial Leadership (IVP, 2013) is being translated into Chinese (PRC), Chinese (Taiwan) and Korean.
Rick has had countless local and international speaking engagements in Europe, North America and Asia to leading universities and business groups.
Rick's education includes the following: a Ph.D. from Middlesex University, London, UK; a Masters of Law (LL.M.) from Columbia University, New York City; a Bachelor of Laws (LL.B.) from McGill University, Montreal; and a Bachelor of Arts (B.A.) (Hons.) (First Class) from Simon Fraser University, Vancouver.
With respect to professional credentials, Rick was admitted as Barrister and Solicitor of the Province of British Columbia, Canada and voluntarily withdrew his membership to focus entirely on business pursuits.
Rick has worked with various charitable organizations, primarily in area fundraising and leadership. He has been on the boards of the Canadian Conference of Mennonite Brethren Churches in Canada and Columbia Bible College. He was a Western Committee Member for McGill University's recent $1 Billion capital campaign. He is a lifetime member of the President's Club, Simon Fraser University. He has worked with Vancouver College, a leading private boys' school. He is a Founder's Circle Member, Little Flower Academy, a leading private girls' school in Vancouver.
Through his newsletter, writings, speaking and website he connects with over 50,000 people annually