Michael Gibney - "From Robotics Startup to Partnership with a US$100 Billion Giant: Lessons LearnedRegister Now
Michael Gibney, Founder & Board Member, Genesis Robotics; President & Founder, Genesis Advanced Technology; President & Founder, Covenant Family Wealth Advisors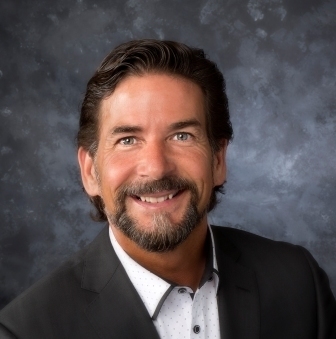 TOPIC: "From Robotics Startup to Partnership with a US$100 Billion Giant: Lessons Learned"
Michael Gibney is a proven entrepreneur, venture capitalist and company builder dedicated to providing products and services that help change the world for the better. He has spent the last 17 years of his career founding, leading, financing and building successful companies. His companies in wealth management, engineering, custom innovation and robotics technologies have created more than 100 highly technical jobs, attracted more than $35 million in direct investments, and helped hundreds of families invest more than $1 billion dollars to secure their financial futures and live generously.
Michael is the founder and owner of Covenant Family Wealth Advisors (www.covenant.ca). It counsels entrepreneurs and people with high net worth to manage their wealth and fulfill their philanthropic goals. Michael has been working in the financial services industry since 1987. He loves to combine this experience with his passion for helping others live with intent, clarity and purpose. A Certified Financial Planner, Michael honed his financial skills as the head of estate planning at a multinational financial firm. Through this experience he realized that financial planning is most effective when addressed holistically, incorporating all areas of financial life. Michael brought this vision to life by founding Covenant in 2000. With a Bachelor of Theology and certification in the Birkman Method®, he is able to guide families through the financial, spiritual and emotional aspects of wealth stewardship planning.
In recent years, he has co-founded and led two technology companies that have generated multiple patents and aim to revolutionize the robotics industry. As former president of Genesis Robotics, he has raised more than $26 million, overseen the development of a $3.5 million state-of-the-art manufacturing and R&D centre, and brought together 35 engineers, programmers, physicists and inventors. Together, they have developed the LiveDrive actuator, which will allow robots to work quickly and safely alongside humans in manufacturing, home, health and military applications.
On April 11, 2018, Genesis Robotics received a strategic, controlling investment from Koch Industries. Under the companies' agreement, they will form a new company to commercialize innovative electric motor and actuation technologies, including the LiveDrive™ actuator, that will advance robotics designs and platforms. Based in Wichita, Kansas, Koch Industries, Inc. is one of the largest private companies in America with estimated annual revenues as high as $100 billion, according to Forbes. With a presence in about 60 countries, Koch companies employ more than 120,000 people worldwide, with about 70,000 of those in the United States.