Interview with John Carbrey - "Exponential Technologies & My Entrepreneurial Tech Journey"Register Now
Q & A with John Carbrey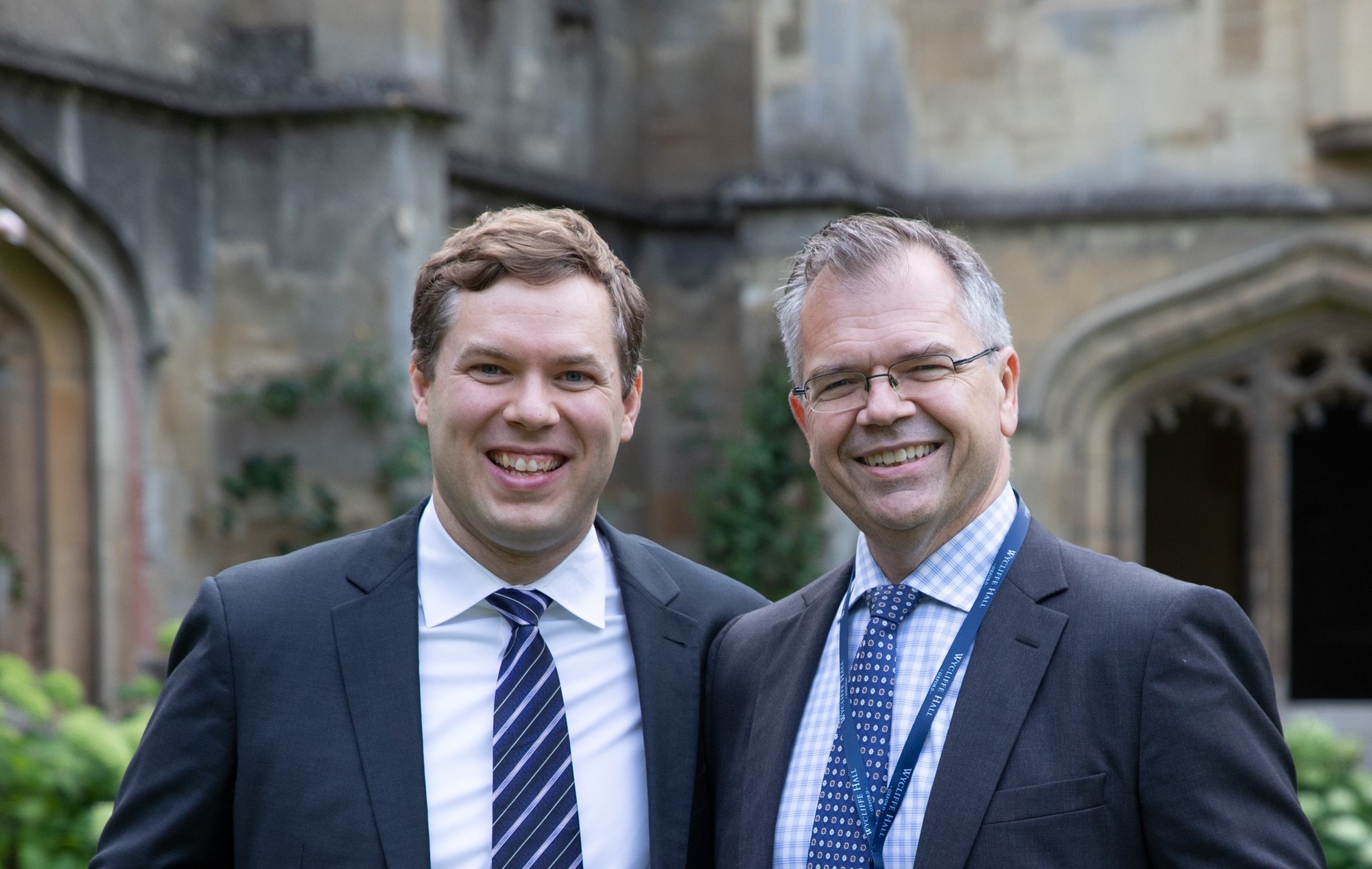 Topic: "Exponential Technologies & My Entrepreneurial Tech Journey" (Q & A With Rick Goossen)
Description
John and Rick will have an honest and engaging interview discussing the rollercoaster ride of the entrepreneurial journey and some of the latest technology trends.
John will talk about his start in the tech industry as a high schooler. He will recount creating a website, making money, and then getting shut down by the principal.
He will recount how he devoted his energies to creating software companies over a 14-year period, during which he overcame many challenges. He ultimately sold his business and became an entrepreneurial "success story" — yet wrestled with his own identity. John shares the story of his emotional breakdown and subsequent journey with a Christian therapist to rethink his identity apart from work.
Presently, John is plotting his next move in business. He will talk about what he sees as exponential technologies that will impact the economy and society (Artificial Intelligence, Blockchain, etc…).
Biography
As a passionate entrepreneur, John has extensive experience in building the B2B software companies Intrafinity, CivicLive (www.civiclive.com), Talentova (www.talentova.com) and SharpSchool (www.schoolmessenger.com). John has been honoured with numerous entrepreneurial awards including the Ernst & Young Entrepreneur of the Year, National Research Council's National Innovation Leader Award and BDC's Young Entrepreneur of the Year Award.
John spent his summers during high school teaching himself how to program and then develop Web applications. "I was really passionate, diving into anything I could get my hands on." At 16, he built his first website, winning a prestigious MIT-affiliated award that recognized him as a top young web architect. In 2002, after winning a large contract with a leading Fortune 500 company, John dropped out of the University of Toronto in his second year and launched Intrafinity.
Intrafinity provided a game-changing suite of enterprise web content solutions that captured clients throughout North America, including organizations as diverse as universities, hospitals and world-leading private sector companies.
In 2008, John started SharpSchool after the web and mobile communication products gained market traction with U.S. school districts. SharpSchool grew to serve close to 10% of the K-12 schools in the U.S., handing more than a billion web and mobile views per year.
In 2015, John sold Intrafinity and SharpSchool to West Corporation and then led a global technology team serving over 100 million parents and students in the U.S. and Canada.
Today, John spends time mentoring and building new businesses with emerging entrepreneurs.
John and his wife Faith are involved in supporting and welcoming refugees, caring for the marginalized, and are involved in their local church. They have embarked on the adventure of parenting and have a wild and delightful toddler.