Dr. Richard J. Goossen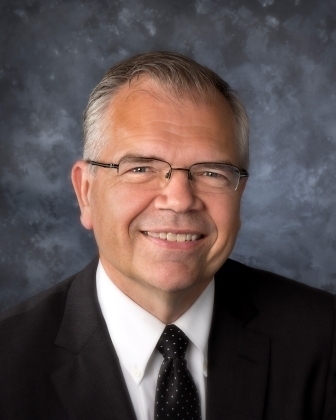 To view a two-minute introductory video CLICK HERE. To view full presentations, CLICK HERE.
Specialist in Christian Marketplace & Entrepreneurial Leadership
Dr. Richard (Rick) J. Goossen specializes in Christian marketplace & entrepreneurial leadership as a practitioner, advisor, leader, speaker, professor, author and researcher.
Practitioner: Rick was previously CEO of M & A Capital Corp and worked with carefully-selected companies to provide in-house legal counsel, strategic planning, business development & advisory board leadership. He has been a director, officer, advisor and shareholder of numerous companies. Rick has extensive experience doing business in Asia. He previously worked in Hong Kong for five years, with the largest law firm (Johnson, Stokes & Master) and a leading merchant bank (Hambro Pacific). He co-founded a property investment firm in Hong Kong that generated up to $30 million in revenue per year.
Leader: He is Chairman, Advisory Board, Entrepreneurial Leaders Organization whose purpose is to connect, equip and celebrate values-based entrepreneurs around the world (www.entrepreneurialleaders.com). ELO has impacted approximately 100,000 people globally through its conferences and online resources. ELO has successfully held 30 events in Vancouver, Calgary, Edmonton, Toronto, Winnipeg and Hong Kong. ELO is recognized by practitioners and academics around the world as the leading organization of its kind.
Speaker: Rick is a professional public speaker who has had countless local and international speaking engagements in Europe, North America and Asia to leading universities, chambers of commerce, business groups, nonprofit organizations and churches. He has been MC, interviewer, keynote speaker, workshop leader and delivered sermons and devotionals.
Professor: He is Director, Entrepreneurial Leaders Institute, Wycliffe Hall, University of Oxford (https://www.wycliffehall.org.uk/), which has launched the "Entrepreneurial Leaders Programme," a one-week intensive & transformative experience to equip Christian marketplace and entrepreneurial leaders for exponential difference-making. The ELP's first cohort will be in August 2018.
He has taught as an Adjunct Professor (BBA and MBA programs) and Guest Lecturer at University of Hong Kong, Columbia University School of Law, Regent College (Vancouver), Biblical Graduate School of Theology (Singapore), Ridley Hall (Cambridge), Life Pacific College (Los Angeles) and University of London. He has been a Visiting Professor at Judge Business School (University of Cambridge), He has taught entrepreneurship, entrepreneurial finance, strategic management, business law, international business, ethics, marketplace theology and the soul of innovation.
In January/February 2017 Rick was a Visiting Academic at St. Stephen's House, University of Oxford (www.ssho.ox.ac.uk) and a Visiting Member, Senior Common Room, Regent's Park College, University of Oxford (www.rpc.ox.ac.uk). Previously, he was a Visiting Scholar, Centre for Entrepreneurial Learning, Judge Business School, University of Cambridge (www.jbs.cam.ac.uk/entrepreneurship).
Author: Rick has edited five books and authored five books related to entrepreneurship. Two of the books he authored are available in six translations. His most recent books include Entrepreneurial Leadership: Finding Your Calling, Making A Difference (IVP, 2013) and Entrepreneurial Who's Who (Career Press, 2016). He has also published over 300 articles and blog posts.
Researcher: He has interviewed over 300 Christian entrepreneurs from throughout the world, which is the leading study of its kind. He has interviewed high-profile leaders such as Mark Burnett (#1 Hollywood producer), Bill Pollard, Mart Green (Hobby Lobby Group), Bobby Gruenewald (YouVersion Bible App) & Lord Robert Edmiston (IM Group).
CREDENTIALS:
Ph.D. from Middlesex University, London, UK; a Masters of Law (LL.M.) from Columbia University, New York City; a Bachelor of Laws (LL.B.) from McGill University, Montreal; and a Bachelor of Arts (B.A.) (Hons.) (First Class) from Simon Fraser University, Vancouver. With respect to professional credentials, Rick was admitted as Barrister and Solicitor of the Province of British Columbia, Canada and voluntarily withdrew his membership to focus entirely on business pursuits.